Dr. Jaggi Rao
MD, FRCPC (Dermatology)
Dr. Jaggi Rao is a double board-certified dermatologist (Canada and USA) and a certified cosmetic surgeon. He completed his 5-year dermatology training at the University of Alberta, and followed that with an accredited fellowship with the American Academy of Cosmetic Surgery in Southern California. Dr. Rao is a full Clinical Professor of Medicine at the University of Alberta.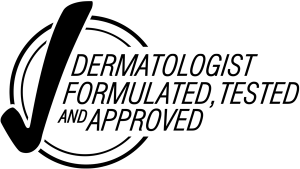 Dr. Rao has won several accolades for research and teaching, including the Canadian Dermatology Association's Teacher of the Year Award.
In 2011, he was the recipient of Avenue magazine's Top 40 under 40 award. He has authored more than 50 scientific papers and textbook chapters, and has been an invited speaker for over 500 lectures worldwide to physicians, other professionals and the general public.
Dr. Rao continues to lend his expertise to various organizations. He sits on the board of directors for the Canadian Association of Aesthetics Medicine (CAAM) and acts as a consultant to government agencies including the Canadian Standards Association, as well as to the laser and pharmaceutical industries and to professional sports teams.
He is also the creator and visionary behind ConsultDERM™, Canada's largest teledermatology service, which allows health care providers timely access to patients with skin-related problems. With his well known expertise in laser technologies, he is the co-founder of Aesthetics Medicine Training Academy of Canada (AMT), which has hosted the only non-biased comprehensive course in the fundamentals of laser therapy. And with his knowledge and experience in advanced injection techniques, Dr. Rao is an official trainer of injectables including neuromodulators and fillers.
Dr. Rao has a rare talent and passion for dermatology and cosmetic surgery, and is always ready to provide education, expert advice and top-notch patient care.